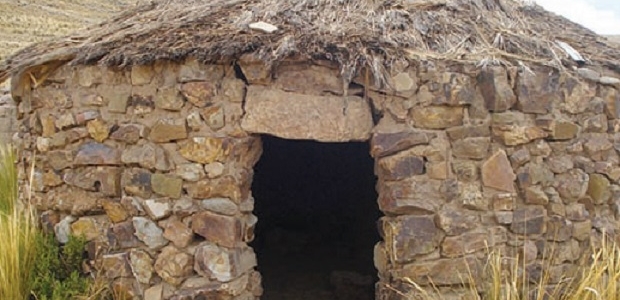 Recommendations
Bring warm clothing, comfortable shoes for walking, gloves, sunglasses, CAP and a hat, waterproof outerwear for rainy season; first aid kit, sunscreen and medicine for altitude sickness.
Temperature: Min. 5 ° C – Max. 21.2 ° C.
Height: 4015 m.a.s.l..
Description
House of Tupac Katari – La Paz
Túpac Katari House is just ten minutes in mobility of the population of Ayo Ayo feature of this building is typical to the indigenous constructions of the colony . the morphology of its structure has a circular shape with stone wall revoked with mud and thatch roof, with an approximate height of three meters.
Túpac Katari was an indigenous strategist flat against the Spanish Crown in the true his 18th century name was Julián Apaza, He headed the indigenous uprisings which faced to the realistic army, laying siege to the city of(Chuquiago brand) Peace in 1871 surveys delivered by Katari was accompanied by his wife Bartolina Sisa, who led women in pro-independence Bates. Once captured by the realistic forces Apaza was condemned and quartered to visit this House is important to talk with community members of the population in order to enter the dwelling. Advisable to approach the site season is during the dry season, that includes the months of May to September.
SELF-GOVERNMENT DEPARTMENT OF PEACE
MINISTRY OF ECONOMIC DEVELOPMENT AND INDUSTRIAL PROCESSING
DIRECTORATE OF CULTURE AND TOURISM
TOURISM UNIT
+Places
+Info PDF
Tourism companies
Not in any sidebars Widget
---
Do you want to advertise your tourist services free of charge?
Tourist agency
Travel agency
Radio taxi service
Hotels
Tourist guides
Interdepartmental transportation – rural
other…