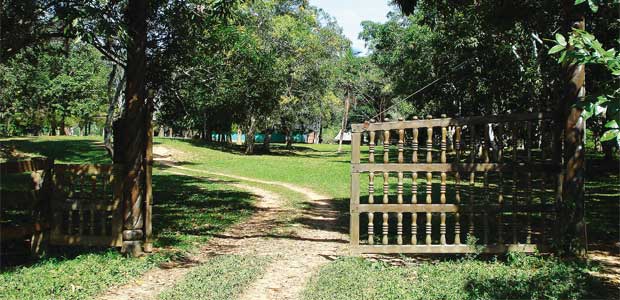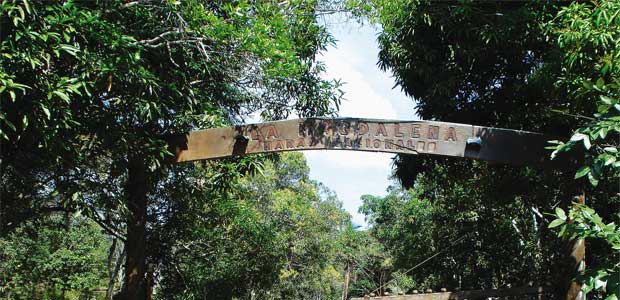 Recommendations
Thin clothing, Lightweight and comfortable, vaccines against yellow fever and malaria.
First aid kit with insect repellent, antihistamines, antipyretic and against.
Coordinates UTM N 8407721 – E 647429
Altitude 321 m.a.s.l..
Temperature Min. 10 OC – Max. 36 OC
Description
Waterfall Butterflay Rancho Magdalena – La Paz
Are to 29 kilometers Northwest of the town of San Buenaventura. To get to this attraction is necessary to take a hike of 1 time and 30 minutes from the ranch property of the tourist company Butterfly cupcake. The firm has an office in Rurrenabaque where carried out organized trips to the area. The service includes power, transport, lodging in a typical hostel of the place as well as recreational activities.
The waterfall is formed in the springs originated in the mountainous area of Mamoque forming three waterfalls emerge from where. Of them the closest is eight meters high and is surrounded by a lush vegetation that descends a steep rocky wall full of mosses, to form a very attractive small Lagoon to cool. Other waterfalls exceed this elevation showing a significant degree of conservation where you can see butterflies, birds, mammals, small reptiles and amphibians.
To address this natural attraction is a path in the middle of the jungle, surrounded by trees where live birds, insects, monkeys, chanchos troperos distracting visitors throughout. Its advisable to visit the area is in the dry season from May to September.
SELF-GOVERNMENT DEPARTMENT OF PEACE
MINISTRY OF ECONOMIC DEVELOPMENT AND INDUSTRIAL PROCESSING
DIRECTORATE OF CULTURE AND TOURISM
TOURISM UNIT
+Places
+Info PDF
Tourism companies
Not in any sidebars Widget
---
Do you want to advertise your tourist services free of charge?
Tourist agency
Travel agency
Radio taxi service
Hotels
Tourist guides
Interdepartmental transportation – rural
other…

Not in any sidebars Widget