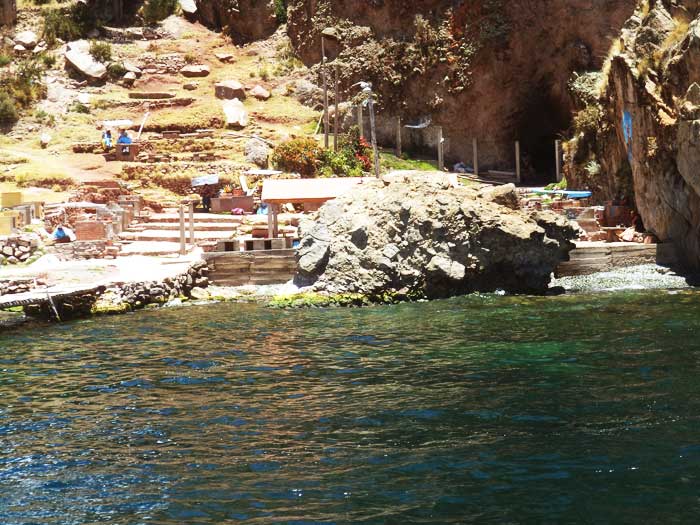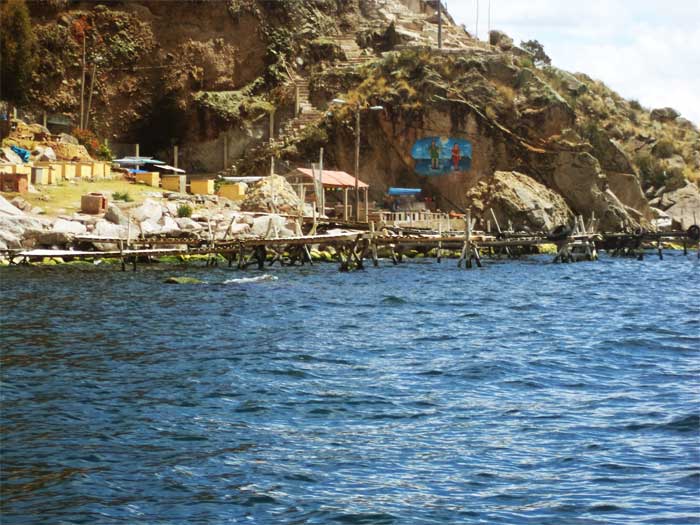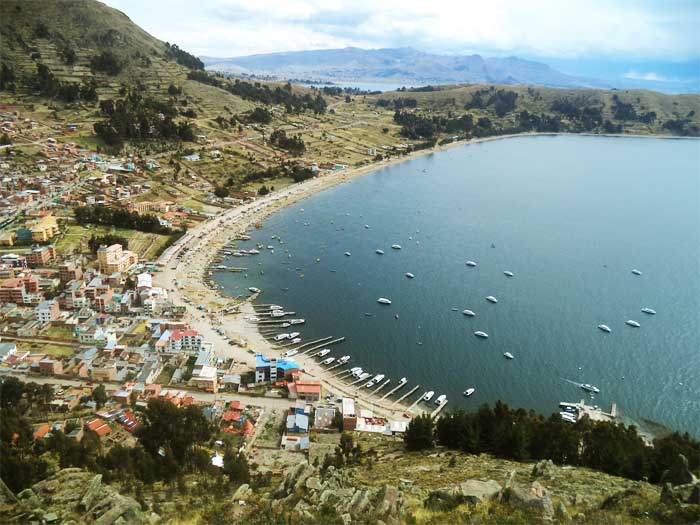 Recommendations
Bring warm clothing, comfortable shoes for walking, lenses and Sun Hat, sunscreen
Altitude 3841 masl
Description
Copacabana – Lake Titicaca – La Paz – Bolivia
Copacabana is a town and municipality of Bolivia and one of the main coastal towns of Lake Titicaca. It is the capital of the province of Manco Kapac, located in the Department of La Paz. Is located at 155 km from the city of La Paz. It is a center of pilgrimage for the same image of the Virgin of Copacabana, the most widespread Marian advocation in Bolivia.
The city, built between Calvary and child Calvary hills (or Kesanani), has about 6 thousand inhabitants. It is the capital of the homonymous municipality, which covers 33 native communities, approximately a total of 15 thousand inhabitants. However, the urban population of only copacabana is of 3.000 inhabitants approximately, which means a rural population of 12.000 inhabitants. Copacabana is famous nationwide for its religious celebrations, its cultural heritage and traditional festivals.
Called thus by the muteness of the pre-Columbian Andean deity name "Copakawana", that it would be the equivalent of the Greek goddess Aphrodite or the Roman Venus. The cult that surrendered to Copakawana was so by his complacency it favoured the union and with his blessing to the fertility. Is why those features which are syncretized its icon of the Virgin of the Christian religion, and built a Catholic Church (as in many cases across America) on the site where his pre-Columbian Temple was located.
The tradition compiled by the Spanish chroniclers of the conquest tells the Court of Copakawana (He lived in the Lake) was made by "Umantuus", men and women half fish, These icons would be mermen and mermaids in Greek mythology. These mythical beings are represented in ceramics and then already in the colony in several carvings of mestizo Baroque style in Catholic churches that can be seen in various places in the surrounding Lake Titicaca plateau,In addition to Potosi and Sucre.
TO 3.841 masl extends to a beach on the Bay of Copacabana, being considered therefore as one of the highest in the world and an important tourist site of the population. Features icy waters are a favorite place for the practice of aquatic sports and point of departure for the island of the Sun. The temperatures range from 20° C (average annual maximum temperature) -1° C (average annual minimum temperature). The best time of year to visit is from May to October, When the weather remains cool. While you can see higher temperatures in summer (from November to April), the area receives a greater amount of rainfall, What makes the less attractive Spa activities. During June to August, night temperatures may reach about to freeze, but during the day, the intensity of the Sun's rays can cause burns.
+Places
Lake Titicaca – Copacabana
+Info PDF

…

Tourism companies
Not in any sidebars Widget
Agencies Lake Titicaca – Copacabana
---
Do you want to advertise your tourist services free of charge?
Tourist agency
Travel agency
Radio taxi service
Hotels
Tourist guides
Interdepartmental transportation – rural
other…

Not in any sidebars Widget