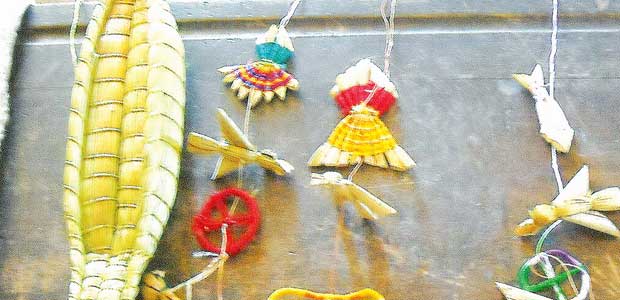 Recommendations
Wear light clothing for the day and sheltered for the night, comfortable shoes, lenses and Sun Hat, solar waterproof for rainy season and protective wrap.
Coordinates UTM N 8148908 – E 504427
Altitude 3870 m.a.s.l..
Temperature Min. 15 OC – Max. 20 OC
[tabby title="Description" open="yes"]
Urus Iruito Museum – La Paz
The Museum of the Urus Iruito is located very close to the parador and the community dock. It exhibits the crafts elaborated in totora, highlighting the manufacture of small barges and decorations for the home.
It has a small collection of laurake or needles, formerly used by the Urus, You can see the exhibition of textiles made with the colors characteristic of the region which formed part of the traditional dress of this culture. Example of this are the "Unku" and the "Agchu". Also exhibited some samples of lithic objects with anthropomorphic and Zoomorphic motifs.
In Museum is managed by the originating local authorities, those who offer the service of guidance and impart their knowledge of the techniques of fishing and most representative characteristics of the culture of the village Urus.
SELF-GOVERNMENT DEPARTMENT OF PEACE
MINISTRY OF ECONOMIC DEVELOPMENT AND INDUSTRIAL PROCESSING
DIRECTORATE OF CULTURE AND TOURISM
TOURISM UNIT
[tabby title="+Places"]
[do_widget id = arpw-widget-33]
[tabby title="Info PDF"]
[gview file="http://boliviaesturismo.com/wp-content/uploads/2016/05/museo-urus-iruito-ilovepdf-compressed.pdf" save="0″]
[tabby title="Tourism companies"]
[do_widget id=arpw-widget-6]
---
Do you want to advertise your tourist services free of charge?
Tourist agency
Travel agency
Radio taxi service
Hotels
Tourist guides
Interdepartmental transportation – rural
other…
[do_widget id=rednao_smart_forms_widget-2]
[tabbyending]