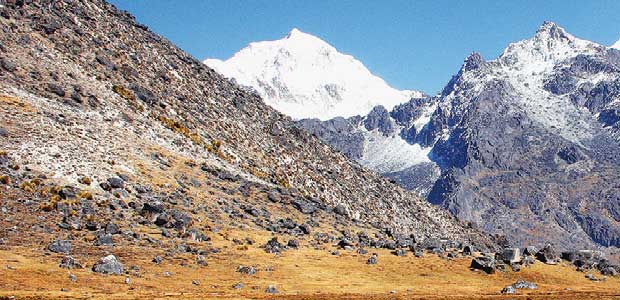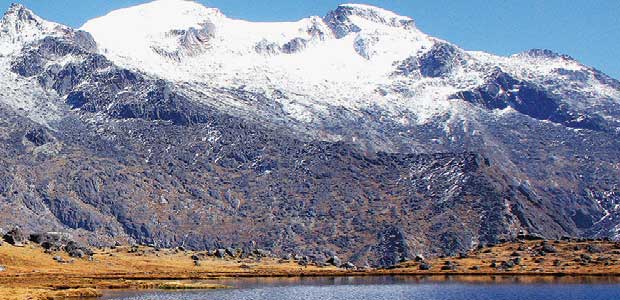 …
Recommendations
Light clothing and a raincoat for rainy season; First aid kit, repellent for mosquitoes and sunscreen.
Description
Snowy Chachakumani
The Chachakumani Nevado has a height of 6.074 m.a.s.l.. and is more of 50 kilometers from the town of Peñas. The name of this Massif is derived from language aymara which means "Mountain male", formed by granite and glaciers; It presents in its surroundings lagoons of singular beauty of different colors, It is separated by the Causeway of the Massif Illampu and Jancko Uma step. The most important peaks that surround the Chachakumani are "Peak Road", "Douglas Moore", "Pyramid Kelluani" and "Chearoco". It was first climbed in 1947 by Fritz F. and G. Buchholtz of Germany and peace G. Bolivia Sanjinés. During the tour visiting towns and Lakes of incomparable beauty, as "Kara Khota", "Khotia" and 'Jankho Khota', until you reach the base camp of "Milk Khota" which starts the climb a steep slope, reaching the glacier moraine and up the helero to set height to more field of 5.000 meters. This position is the climb to Summit by a slope that takes between 5 to 6 hours depending on the weather and the body energy, for this reason requires expertise and experience in high mountain.
The season proper for adventure activities begins in May and ends in September. To perform the ascent it is recommended to take tourist services of a travel agency specialized in this actividaden the city of La Paz.

+Places

Not in any sidebars Widget

+Info PDF
Tourism companies
Not in any sidebars Widget
---
Do you want to advertise your tourist services free of charge?
Tourist agency
Travel agency
Radio taxi service
Hotels
Tourist guides
Interdepartmental transportation – rural
other…
Not in any sidebars Widget