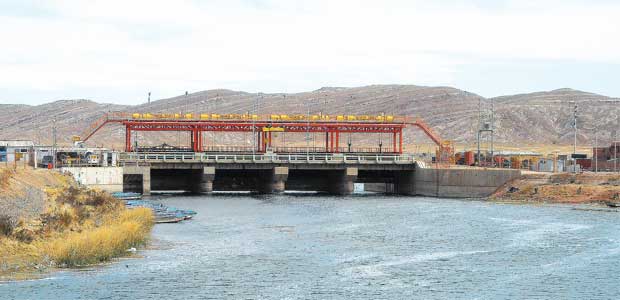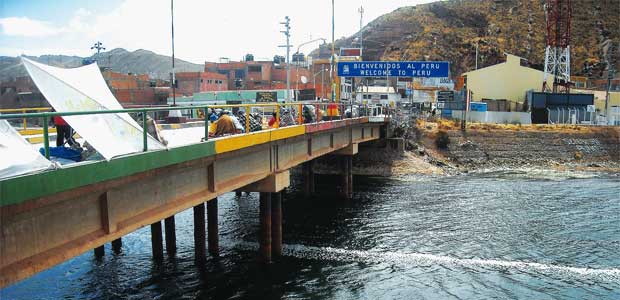 Recommendations
Wear light clothing for the day and sheltered for the night, comfortable shoes, lenses and Sun Hat, solar waterproof for rainy season and protective wrap.
Coordinates UTM N 8168146 – E 496368
Altitude 3820 m.a.s.l..
Temperature Min. 4.5 OC – Max. 15 OC
Description
Desaguadero River – La Paz
The Desaguadero River, It is the only tributary of Lake Titicaca, known in pre-Columbian times with names Aullagas or Chacamarca. Its waters are still a tour of 436 kilometers southward downloading its channel in Lake Poopo in Oruro Department. Aymaras and quechuas from the region populations assigned cosmological qualities similar to the Titikaka Lake. The flow is used for irrigation, hunting by an infinite number of communities as its course runs through practically all of the Highlands. Displays along the way numerous picturesque landscapes characterized by the presence of high Andean birds. Coastal communities still have the great cultural wealth of the Aymaras and the Urus, who lived in lake Poopó.
A legend about the origin relates to Thunupa, the Indian Messiah, preached in the hoya de Titicaca; the inhabitants of the Islands did not accept these sermons, for they were the focus of idolatry, so amarraron the Messiah on a raft of reeds by throwing in the waters of the Lake in the region of Wiñaymarca next to the water mirror. According to the legend continues, the winds drove the raft where he acquired an irregular speed that was considered a miracle, on the Lake were non-existent certain currents of the body of water that circulate as much speed. The huge force dragged the raft edges or buttress of the cordillera, causing the rupture of the coast, Thus emerging from their skirts, the Desaguadero River.
SELF-GOVERNMENT DEPARTMENT OF PEACE
MINISTRY OF ECONOMIC DEVELOPMENT AND INDUSTRIAL PROCESSING
DIRECTORATE OF CULTURE AND TOURISM
TOURISM UNIT
+Places
Info PDF
Tourism companies
Not in any sidebars Widget
---
Do you want to advertise your tourist services free of charge?
Tourist agency
Travel agency
Radio taxi service
Hotels
Tourist guides
Interdepartmental transportation – rural
other…

Not in any sidebars Widget