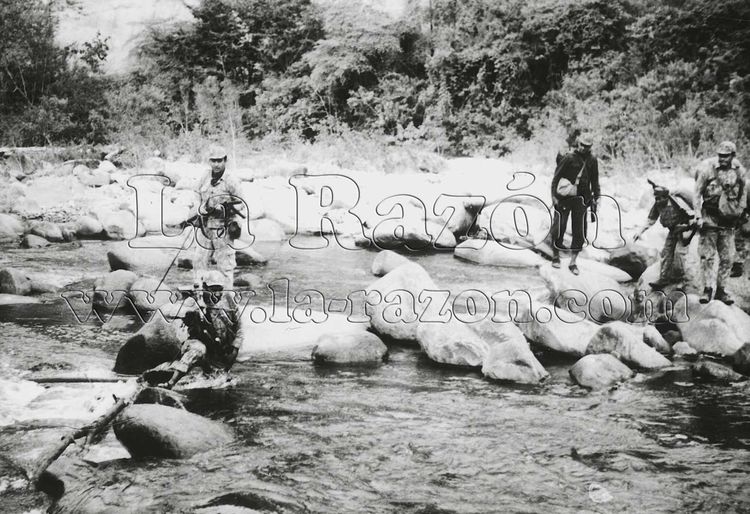 "The Che route". The line punteda shows the way of the guerrilla group led by Guevara to the place in which it was shot. Today it is a memory circuit and tourist.
Recommendations
…
Description
River Ñancahuazú – Santa Cruz
The Ñancahuazú River is a temporary mountain Amazon River, direct tributary of the rio Grande, located in the Southeast area of Bolivia.
The Ñancahuazú River is born in the quebrada Yacunday, and it runs from South to North receiving streams Ticucha, An outdoor, Iquira, Yaque, Saladillo and Palmarcito, into the rio Grande near Ford of the plaster.
The river is surrounded by high mountains that create a rugged Canyon, the canon of Ñancahuazú.
The word «ñancahuazú» is a Guaraní word meaning «broken» (nanca) «large» (guazu). The area is an inmemorialmente populated by a branch of the guarani culture.
The river is reached by the road linking the cities of Santa Cruz de la Sierra with Camiri, being approximately 220 the first km.
On the river Ñancahuazú guerrilla Ernesto Che Guevara camp was installed in 1966 and 1967, as a result of dead resulted finally in the hamlet of La Higuera. The area has become a center of memory and tourist, through the so-called «path of Che».
SOURCE: HTTPS://Wikipedia.org
+Places
The che route – Santa Cruz
Info PDF
Tourism companies

Not in any sidebars Widget


---
Do you want to advertise your tourist services free of charge?
Tourist agency
Travel agency
Radio taxi service
Hotels
Tourist guides
Interdepartmental transportation – rural
other…
Not in any sidebars Widget