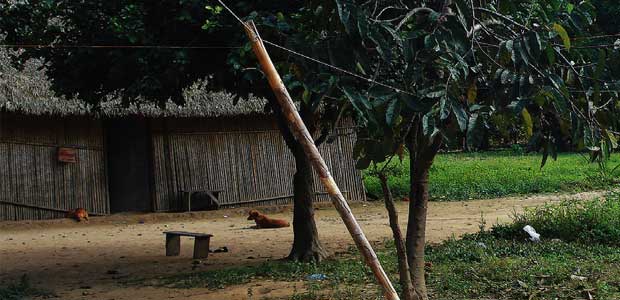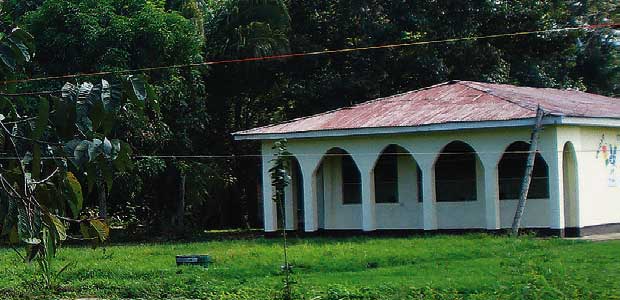 Recommendations
Thin clothing, Lightweight and comfortable, vaccines against yellow fever and malaria.
First aid kit with insect repellent, antihistamines, antipyretic and against.
Coordinates UTM N 8395303 – E 662461
Altitude 210 m.a.s.l..
Temperature Min. 10 OC – Max. 36 OC
[tabby title="Description" open="yes"]
San Miguel de el Bala – La Paz
It is located to the West of the Madidi National Park, to 41 kilometers away from San Buenaventura. Account with 50 families of origin Tacana, This settlement is located in one of the regions with richest biodiversity on the planet; Since its formation it has maintained its community social organization, their cultural traits and their dialect. Their way of life is linked to a social logic of coexistence with nature. These features have allowed to keep intact their customs and traditions.
To reach this community a vessel must be addressed from the town of Rurrenabaque to the village of San Buenaventura. In the tour you navigate upstream by the Beni river until reaching the community. You can also hire services company tourist San Miguel of the bullet in the town of Rurrenabaque, featuring River transportation services, power, lodging in hostels typical of the place, recreational activities and the company of local tour guides. In this community walks can be trails showing flora and fauna, also offers expeditions to the jungle, navigation on the rivers and swimming in the small pools and lagoons. The visit to the indigenous community to learn about the way of life of the families and their relationship with nature is another cultural dimension of community. It is recommended to visit this community in dry season which includes the months of May to September, Since rainy season flooding of the rivers makes it difficult to access.
SELF-GOVERNMENT DEPARTMENT OF PEACE
MINISTRY OF ECONOMIC DEVELOPMENT AND INDUSTRIAL PROCESSING
DIRECTORATE OF CULTURE AND TOURISM
TOURISM UNIT
[tabby title="+Places"]
[do_widget id=arpw-widget-22]
[tabby title="+Info PDF"]
[gview file="http://boliviaesturismo.com/wp-content/uploads/2016/04/san-miguel-del-bala-ilovepdf-compressed.pdf" save="0″]
[tabby title="Tourism companies"]
[do_widget id=arpw-widget-6]
---
Do you want to advertise your tourist services free of charge?
Tourist agency
Travel agency
Radio taxi service
Hotels
Tourist guides
Interdepartmental transportation – rural
other…
[do_widget id=rednao_smart_forms_widget-2]
[tabbyending]