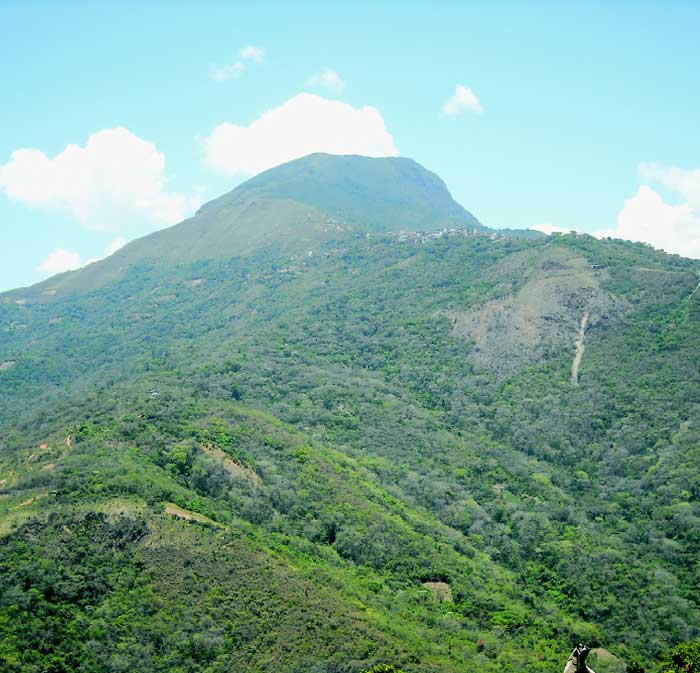 Recommendations
Altitude 1723 m.a.s.l..
Temperature Min. 18 OC – Max. 28 OC
Wear light clothing, comfortable shoes for walking, lenses and Sun Hat, waterproof outerwear for rainy season and swimsuit; first aid kit with insect repellent and sun shield.
[tabby title="Description" open="yes"]
Cerro Uchumachi – La Paz
The Cerro Uchumachi, is located at 6 kilometers from the town of Coroico, at a height of 2.500 m.a.s.l.; It is a natural geological formation of more of 500 meters high, is this training between the scenic beauty of the area, acquired singular importance found in their skirts the ordeal of the population. This place there is a trail that crosses the forest of lush vegetation.
One of these paths leads to the waterfalls, While the other leads to the top of the mirador; the Summit offers spectacular views of the surrounding landscape of the municipality, the hidden valleys, crops, In addition to the Carter road that winds like a thin row between the mountain ranges that come from the West and the Cordillera Real.
[tabby title="+Places"]
[do_widget id = arpw-widget-10]
[tabby title="+Info PDF"]
…
[tabby title="Tourism companies"]
[do_widget id=arpw-widget-6]
[do_widget id = arpw-widget-27]
---
Do you want to advertise your tourist services free of charge?
Tourist agency
Travel agency
Radio taxi service
Hotels
Tourist guides
Interdepartmental transportation – rural
other…
[tabbyending]
[do_widget id = rednao_smart_forms_widget-4]