[sphere 327]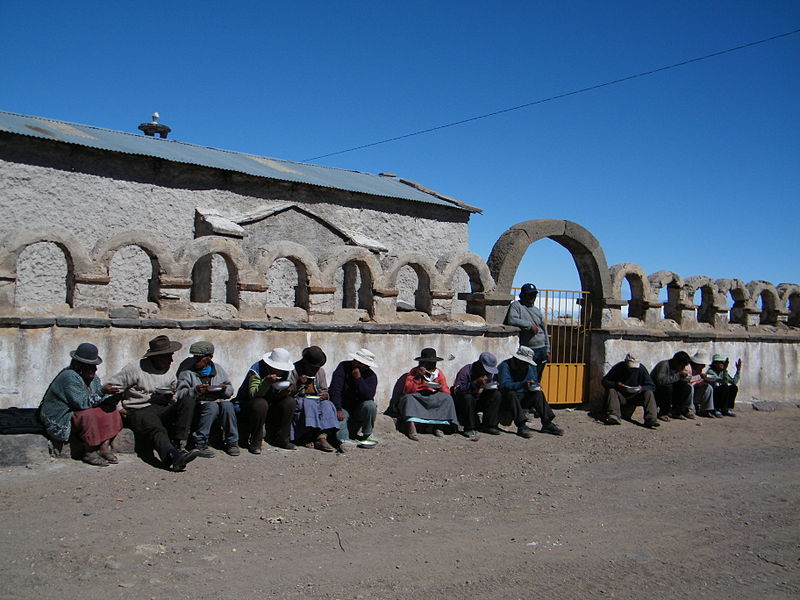 Recommendations
Knowing the entire environment is an unforgettable activity since it has unique landscapes, However found at high altitudes between 3600 up to 5000 height Mt, away from cities , with limited services and difficult paths, It is necessary to consider the following recommendations.
The kind of places they should take the following:
– Sunscreen
– Small cut tickets
– Sleeping bag
– Personal first aid kit
– Sunglasses
– Trouses long
– T-shirts long sleeves
– Warm clothes
– Gloves
– Flashlight
– Cream for lips
– Cream for hands and face
– Wool Hat
– Torque Cap Sun
– Scarf
– Hiking boots
Note.- Take care of your backpacks and always attentive to anything.
Altitude 4000 – 5000 masl
Temperature Min. -10 C – Max. 20 C
[tabby title="Description" open="yes"]
Coqueza Chantani – Potosi
The town of Coqueza Chantani is located in the municipality of Tahua, Southwest of Bolivia, located in the province of Daniel fields, in the Department of Potosi. Located at approximately 200 km to the West of the departmental capital, the city of Potosi and 90 Uyuni km through the salt flat of the same name.
The sector of populated area of Coqueza is located at the following UTM coordinate: X = 643811 Y = 7798826. Height: 3.689 masl. The boundaries of the community are:
To the North with the Community Alliance, of the Department of Oruro
On the East by the community of Fiorella, municipality of Tahua, Province Daniel Campos of the Department of Potosi.
To the South with the salar de Uyuni the Prov. Daniel Campos of the Department of Potosi.
To the West with the municipality of Tahua Chantani community.
The town of Coqueza is linked to the city of Oruro by a tarmac road between Oruro - Huari, then an embankment of Earth from Huari - Tahua – Coqueza and a saline stretch between Uyuni – Coqueza.
The economic activities of the population are: the tourist service under a communal Association that has legal backing. Second, Agriculture with cultivation of quinoa (400 the year's total crop acres).
Ecological characteristics of the region, the cultivation of quinoa (Quinoa Real) is the most important, with an average production of 20 quintals per hectare. Quinoa production has become an important agricultural business, having generated significant growth in demand for these products in recent years, still about a 50% for sale and the remaining for own consumption and barter in seed.
Livestock is another significant activity, counting is stuck half of 35 flames by family heads.
[tabby title="+Places"]
[do_widget id = arpw-widget-12]
[tabby title="+Info PDF"]
[tabby title="Tourism companies"]
[do_widget id=arpw-widget-6]
[do_widget id = arpw-widget-13]
---
[do_widget id=rednao_smart_forms_widget-2]
[tabbyending]