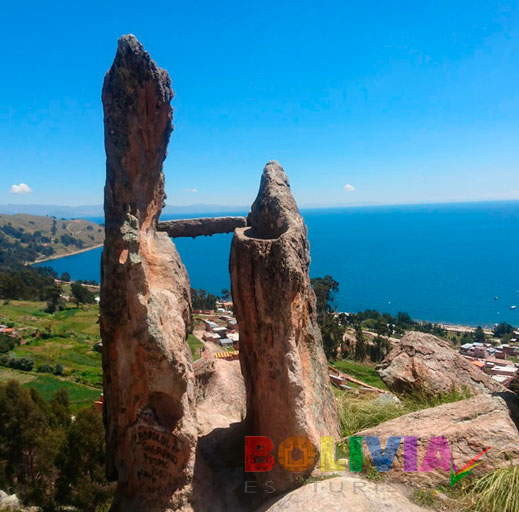 THE GALLOWS OF THE INCA
Also known as "Pachataqa", is located at 500 meters to the South of the town of Copacabana, on the Kesanani Hill. A stone monument, enigmatic pre-Columbian old, and poorly named "Horca del Inca", by the Spaniards, since they did not understand the meaning of this monument, the closest name, already mentioned Pachataqa or "where is measured from the time". Named as well, because it is an astronomical observatory, with all the elements allowing to verify the solstices, and equinoxes. According to archaeological verifications would have an antique dating from the year 1.764 to. c.
Pachataqa, is a carved in rock, comprising two separate vertical blocks, the largest measures 6 meters, and a single stone, rail way.
Bethlehem Condarco
Student of tourism UMSA
[tabby title="+PLACES" open="yes"]
[do_widget id = arpw-widget-16]
[tabby title="OUTSTANDING COMPANIES"]
[do_widget id=arpw-widget-20]
[tabby title="TOURISM COPACABANA"]
[do_widget id = arpw-widget-17]
[tabbyending]