[tabby title="The company"]
NO FEAR ADVENTURE – Biking Tour
THE COMPANY
NOT FEAR ADVENTURE is a company focused on Mountain Bike Adventures. Our mission as a company is to provide the most secure, Professional, fun service of highest quality in a guided mountain bike.
Since it began to operate in 2013, NOT FEAR ADVENTURE served securely to thousands of customers in Europe, Australia, Canada and the USA, mainly. Our former customers with enthusiasm recomiendam our reviews or references some web sites travel services.
NOT FEAR ADVENTURE gives you a choice of high quality to the way of death (the most dangerous road in the world). Our highly trained guides have experience on the road, our bikesare remains after each trip, and give you all the necessary equipment to keep you safe and comfortable during the day!
This spectacular road, in the heart of Bolivia is somewhat surprising to know.
You will not be disappointed!
Our mission is to offer tourists amazing and unforgettable experiences.
We are a fresh company with new bikes and equipment.
OUR GUIDES
All guides in NO FEAR ADVENTURE have more than 7 years of experience guiding the path of death. Speak excellent English and are certified in first aid and rescue rope. And, above all, We love cycling and sharing the love for the beauty of our country. Your guides will really make a difference in your day, for this reason you should travel with us.
[tabby title="Our services" open="yes"]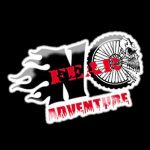 Office in La Paz – Bolivia
Calle Santa Cruz 242
Entering the hostel Blanquita
Phone: (591 2) 2 2461063
Cell: (591) 73733909 – 73294915
Email: nofearadventuresrl@hotmail.com
---
OUR SERVICES
♣ CLIMBING ILLIMANI
♣ CLIMBING ALPAMAYO
♣ CLIMBING HUAYNA POTOSÍ
♣ CONDORIRI TREK
♣ TREK CHORO
♣ APOLOBAMBA TREK
♣ BIKING DEATH ROAD
---
Air tickets and travel packages
[tabby title="Destinations"]
[do_widget id = arpw-widget-10]
[tabbyending]
[do_widget id = rednao_smart_forms_widget-4]