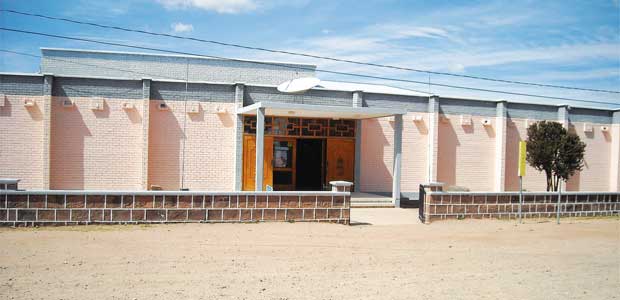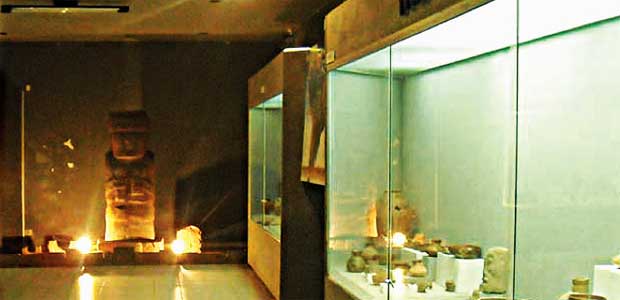 Recommendations
Bring changes of light and warm clothing; polarized glasses, hats of the wide, sunscreen (UVF. + 60) first aid kit (antispasmodic and antihistamine) e waterproof rainwear.
Coordinates UTM N 8169556 – E 584853
Altitude 3870 m.a.s.l..
Temperature Min. 6 OC – Max. 28 OC
[tabby title="Description" open="yes"]
Museum of Tiwanaku tourist center – La Paz
The Museum Spotlight tourist is located opposite the Monumental archaeological complex Tiwanaku. In its exhibition halls are different archaeological materials including ceramics, bones, metals and other. This museum is organized diachronically, It exhibits different cultural developments in the area of the altiplano. It initially shows the pre-ceramic period characterized by the culture Viscachani, through training such as Wankarani and Chiripa developments for later, develop fully both in the material and the spiritual of Tiwanaku; It complemented the Mollo culture materials, Inca and Beni.
Interpretation and explanation of the formative phase, Classic and late tiwanaku, It allows to know with precision and detail the characteristics of the first State in the Andes. Within the framework of the economic organization, policy, cultural and social, they stand out as a sample of the architectural vision, closely linked with the worldview, the iconographic representations of the Puerta del Sol, piece that summarizes and identifies the Tiahuanaco culture. The Andean world fed on other lithic expressions as the monolith called "The Friar", styled in sandstone whose main characteristic is in his belt with a decoration of crustaceans, so it is also known as the Dios de el Agua. Just as the door of the Moon, a bow carved from a single block of andesite with decoration engraved in high relief with various Zoomorphic motifs.
It is possible to visit the Museum any day of the week, Since the 08:00 a.m.. up to the 17:00 PM. The entrance fee is included with the visit of the archaeological complex for domestic tourists Bs. 10, children Bs. 3 and for foreign tourists Bs. 80.
SELF-GOVERNMENT DEPARTMENT OF PEACE
MINISTRY OF ECONOMIC DEVELOPMENT AND INDUSTRIAL PROCESSING
DIRECTORATE OF CULTURE AND TOURISM
TOURISM UNIT
[tabby title="+Places"]
[do_widget id = arpw-widget-33]
[tabby title="Info PDF"]

[tabby title="Tourism companies"]
[do_widget id=arpw-widget-6]
[do_widget id = arpw-widget-39]
---
Do you want to advertise your tourist services free of charge?
Tourist agency
Travel agency
Radio taxi service
Hotels
Tourist guides
Interdepartmental transportation – rural
other…
[tabbyending]