[sphere 327]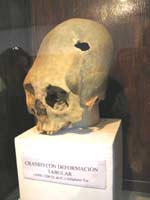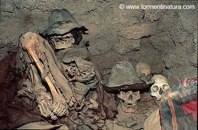 Recommendations
Knowing the entire environment is an unforgettable activity since it has unique landscapes, However found at high altitudes between 3600 up to 5000 height Mt, away from cities , with limited services and difficult paths, It is necessary to consider the following recommendations.
The kind of places they should take the following:
– Sunscreen
– Small cut tickets
– Sleeping bag
– Personal first aid kit
– Sunglasses
– Trouses long
– T-shirts long sleeves
– Warm clothes
– Gloves
– Flashlight
– Cream for lips
– Cream for hands and face
– Wool Hat
– Torque Cap Sun
– Scarf
– Hiking boots
Note.- Take care of your backpacks and always attentive to anything.
Altitude 4000 – 5000 masl
Temperature Min. -10 C – Max. 20 C
[tabby title="Description" open="yes"]
Necropolis of manors Lipez – Potosi
(1250 to the 1532 d.d.C.), It's a group of pre-Incan tombs with appearance of hives spread over four acres. The tombs were found from the stacking of soft volcanic tufa rock, that were dug to deposit inside mummies. Is 300 metres from the community.
[tabby title="+Places"]
[do_widget id = arpw-widget-12]
[tabby title="+Info PDF"]
[tabby title="Tourism companies"]
[do_widget id=arpw-widget-6]
[do_widget id = arpw-widget-13]
---
[do_widget id=rednao_smart_forms_widget-2]
[tabbyending]