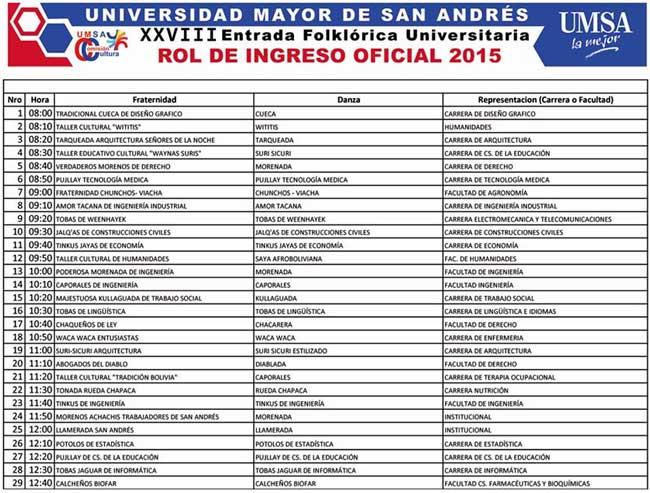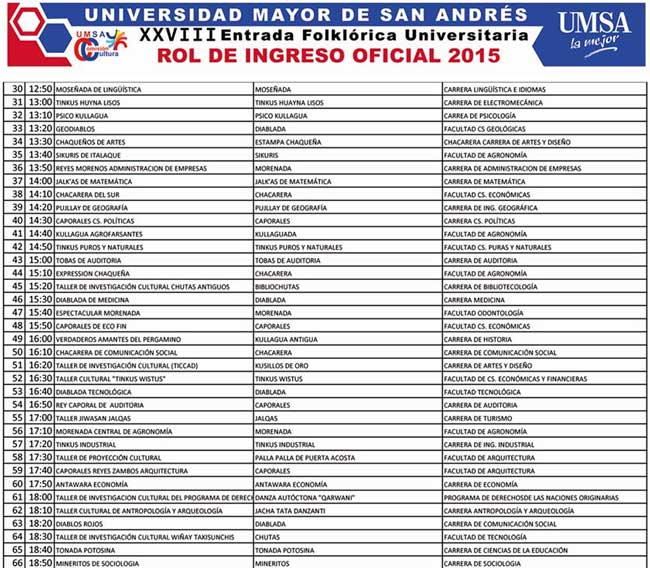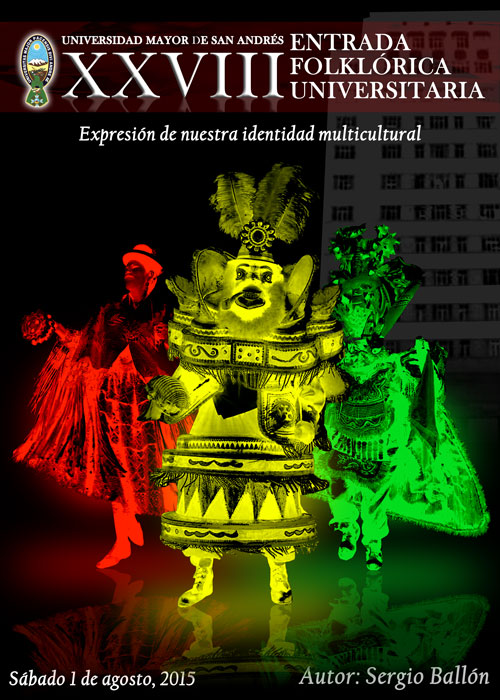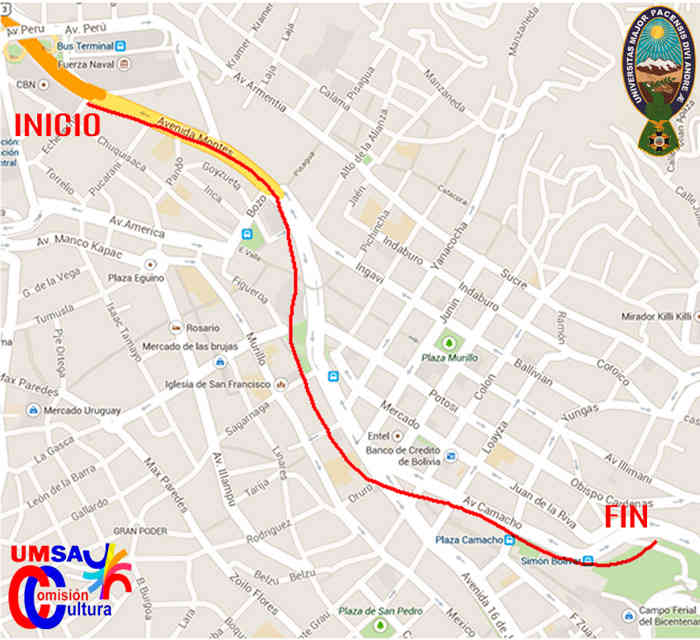 Recommendations
Altitude 3650 masl
Temperature Min. 5 C – Max. 23 C
[tabby title="Description" open="yes"]
XXVIII entry folk University UMSA 2016 – La Paz
Saturday 1 August is lived the greatest folk expression in the city of La Paz and quedas invited to enjoy the beauty of our culture in the XXVIII entry folk University organized by the Universidad Mayor de San Andrés.
The event consists of 66 fraternities made up of different races and powers of the UMSA, the aim of the event is to keep our traditions alive.
Among the most representative dances one can quote: Morenada, caporales, moceños, Tata dancing, sicuris, Saya, Llamerada, antawaras, potolos, chapaqueada, chacarera, pujllay, tinkus, tuffs, cueca paceña, etc.
It is scheduled that the event begins on Saturday 1 from August to the 8:00 and complete to the 18:50.
[tabby title="+Events"]
[do_widget id = arpw-widget-2]
[tabby title="+Info PDF"]
[tabby title="Tourism companies"]
[do_widget id=arpw-widget-6]
---
Do you want to advertise your tourist services free of charge?
Tourist agency
Travel agency
Radio taxi service
Hotels
Tourist guides
Interdepartmental transportation – rural
other…
[tabbyending]
[do_widget id = rednao_smart_forms_widget-4]