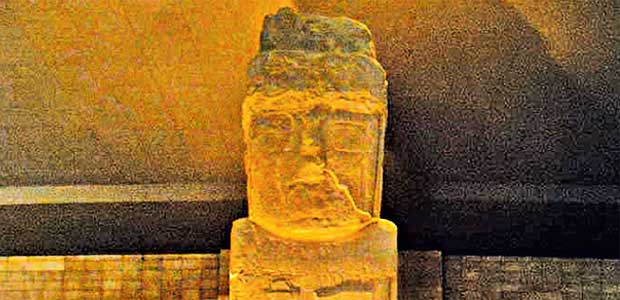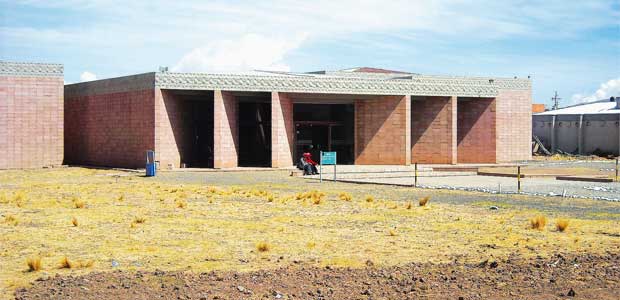 Recommendations
Bring changes of light and warm clothing; polarized glasses, hats of the wide, sunscreen (UVF. + 60) first aid kit (antispasmodic and antihistamine) e waterproof rainwear.
Coordinates UTM N 8169556 – E 584853
Altitude 3870 m.a.s.l..
Temperature Min. 6 OC – Max. 28 OC
[tabby title="Description" open="yes"]
Tiwanaku archaeological Regional Museum – La Paz
The Museum of Tiwanaku archeological Regional, has been built adjacent to the Museum so the tourist service center, It is intended to show consistently and synthetic structure and functionality of the original peoples, details and representations of the spiritual center of the Andean cosmovision. This museum is the center of operations for all activities of the Monumental archaeological complex Tiwanaku. In its exhibition rooms you can find several pieces and idols of sandstone and andesite, from the archaeological site and surrounding areas, They include for example, the "Chacha pumas" black basalt that were originally at the entrance of the Akapana pyramid.
The most important piece that stands out for its size (7.30 m.) and beauty, is the Bennett monolith, also known as "Pachamama", which was transferred from Tiwanaku to the city of La Paz in 1933 and returned 69 years later to their place of origin when it was evidence that the meaning and function of cultural symbols only can be understood in its original context, Currently exposed in a room of the Museum, It features information panels describing their most relevant iconographic elements. The Museum has other areas where you can find information about the use of the lithic material; There is also a profusion of Tiwanaku explanatory maps here, Kalasasaya Temple, the Puerta del Sol and the ceramics of the time, According to some authors Tiwanaku declined towards the 13th century of our era because of a serious flood, while others argue that it was by a prolonged drought. It is possible to visit the Museum any day of the week, from Hrs. 08:00 to the 17:00, The cost of entry for domestic tourists is Bs 10 It includes a visit to the archaeological complex, Bs kids 3 and for foreign tourists Bs 80.
SELF-GOVERNMENT DEPARTMENT OF PEACE
MINISTRY OF ECONOMIC DEVELOPMENT AND INDUSTRIAL PROCESSING
DIRECTORATE OF CULTURE AND TOURISM
TOURISM UNIT
[tabby title="+Places"]
[do_widget id = arpw-widget-33]
[tabby title="Info PDF"]

[tabby title="Tourism companies"]
[do_widget id=arpw-widget-6]
[do_widget id = arpw-widget-39]
---
Do you want to advertise your tourist services free of charge?
Tourist agency
Travel agency
Radio taxi service
Hotels
Tourist guides
Interdepartmental transportation – rural
other…
[tabbyending]
[do_widget id = rednao_smart_forms_widget-4]