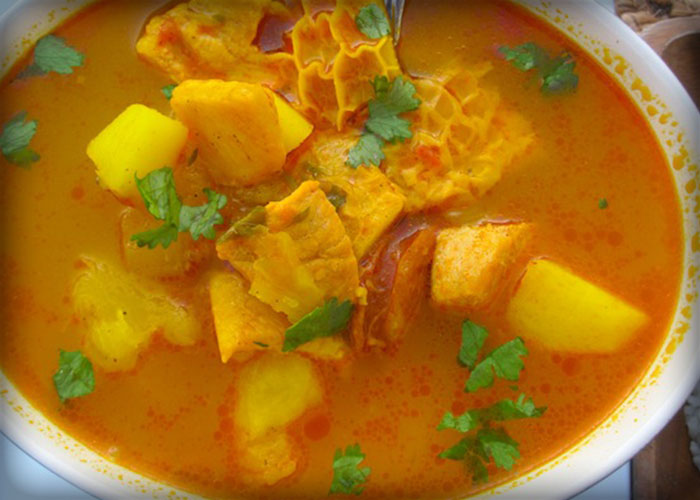 Recommendations
…
[tabby title="Description" open="yes"]
Mondongo – Sucre
Cooked corn mote, skin of pig and drowned. It accompanies pork meat.
The etymology of the word mondongo seems to derive from mondejo and this of bandujo, referring to a sausage made with large pig gut (or pork, or pig), sheep or cow stuffed with minced meat, in this case the mondejo is a kind of sausage); However it is usually called mondongo the redanos or casings and the belly of the beasts. The word mondongo is especially widespread in South America for the belly, and in certain areas (for example Argentina) is a synonymous vulgarismo of stomach. The phonetic modification of mondejo to mondongo seems to have been produced in America by influence of the Bantu languages spoken by many of the enslaved from Africa.
[tabby title="+Typical dishes"]
[do_widget id=arpw-widget-7]
[tabby title="Recommended restaurants"]
[do_widget id=arpw-widget-6]
---
Do you want to advertise your tourist services free of charge?
Tourist agency
Travel agency
Radio taxi service
Hotels
Tourist guides
Interdepartmental transportation – rural
other…
[tabbyending]
[do_widget id = rednao_smart_forms_widget-4]